Treatment
Complex fractures
We provide the best treatment for complex periarticular , intraarticular fractures.We use both reputed indian and imported implants for fixation of fractures.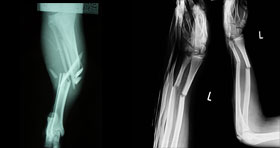 Joint replacement
Total Hip Replacement
Hip replacement surgery is a procedure where a painful hip joint with arthritis is replaced with an artificial joint often made from metal and plastic components. It's usually done when all other treatment options have failed to provide adequate pain relief.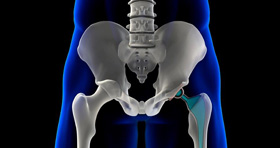 Total  Knee Replacement
Knee replacement surgery is considered  if you have a painful knee that makes it difficult to perform even the simplest activities in your daily life, Knee replacement surgery is generally reserved for people over 50 those who have severe osteoarthritis (joint disease that mostly affects cartilage) or other types of arthritis.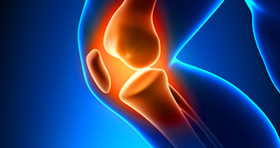 Epidural Analgesia
patients undetgoing hip and knee replacements will have the benefit of getting epidural analgesia . This is a method whereby a very finecatheter is kept in the spinal cord and gives analgesic medicine to control the postoperative pain .this is a very safe and effective method to decrease post operative pain.
Knee Arthroscopy
Arthroscopy or keyhole surgery for knee is done for meniscal and ligament injuries. The knee joint has two important ligaments inside which when injured doesnt have the capacity to heal by themselves. hence we do arthroscopy and reconstruct the ligament using tendon graft. patients undergoing keyhole surgery can go back to active sports after 6months.The hospital stay is minimum -- for 3 to 4days.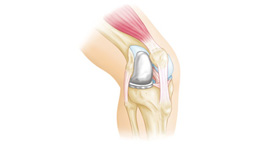 Keyhole surgery (Arthroscopy)
An arthroscopy is a type of keyhole surgery used both to diagnose and treat problems with joints. It's most commonly used on the knees, ankles, shoulders, elbows, wrists and hips. An arthroscopy involves the use of a device called an arthroscopy to examine the joints.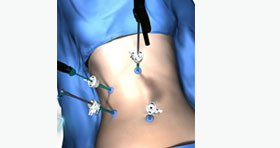 Unicompartmental Knee Replacement
During knee replacement surgery, damaged bone and cartilage is resurfaced with metal and plastic components. In unicompartmental knee replacement (also called "partial" knee replacement) only a portion of the knee is resurfaced. This procedure is an alternative to total knee replacement for patients whose disease is limited to just one area of the knee. Because a partial knee replacement is done through a smaller incision, patients usually spend less time in the hospital and return to normal activities sooner than total knee replacement patients. these patients can go back to a veryactive life including sports.
Our team is the first in kerala to have done the partial knee replacement in 2012 ,. we also did the first bilateral unicompartmental knee replacement in kerala.